Optimization of
management systems
A series of quality trainings.
Fill the form and wait
for a consulting pro.
Otimização de sistemas
de gestão
Uma série de treinamentos em qualidade.
The perfect process
for your business
Implementing a quality management system and having it certified is a powerful tool to help your company achieve your business goals.
QR Consulting has extensive experience in this area and provides a complete structure of services in order to provide the necessary controls to deal with and monitor risks, measure process performance and ensure continuous improvement.
O processo ideal para seu negócio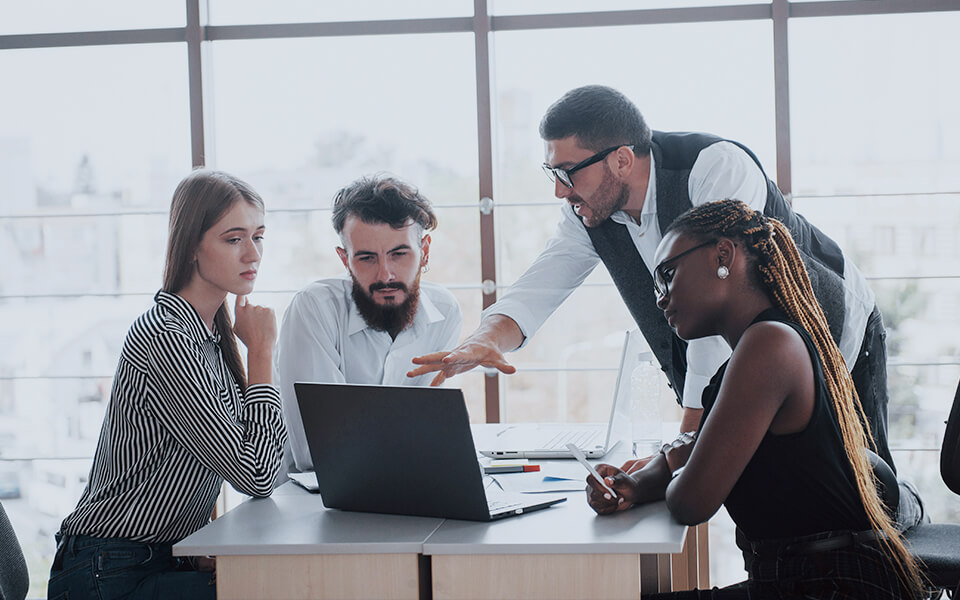 Implementar um sistema de gestão da qualidade e tê-lo certificado é uma poderosa ferramenta para ajudar a sua empresa a alcançar os objetivos de seu negócio. 
A QR Consulting possui ampla experiência nessa área e fornece completa estrutura de serviços com o objetivo de prover os controles necessários para lidar e monitorar os riscos, medir o desempenho dos processos e garantir melhorias contínuas.
QR Consulting performs external or in-company training.
Formation of Internal Auditors teams
Prepare and structure a team to maintain an internal audit program providing practical training. Deeply understand your Quality Management System.
Risk management during the process
Accompany ANVISA and your company during registration, and provide access to the device documentation for inspection by ANVISA, if requested.
Good Control and Manufacturing Practices in the process
Understand the requirements of RDC 16/2013 and the procedures that relate production practices from product development to marketing and market monitoring.
Biosafety, hygiene and contamination control
Provide guidance on norms and measures aimed at protecting the population and health professionals.
Corrective Actions and Preventive Actions (CAPA)
Learn how to use CAPA, a quality system tool. Its main objective is the investigation of root causes. Therefore, the prevention of recurrence of deviations, of non-compliances.
ISO 13485 and ISO 9001 requirements
Learn about the basics of the quality management system for organizations dealing with the life of medical equipment.
Conheça os nossos treinamentos
A QR Consulting realiza treinamentos externos ou in company
Formação de equipe de Auditores Internos
Preparar e estruturar equipe para manter um programa de auditoria interna proporcionando um treinamento prático. Compreenda profundamente o seu Sistema de Gestão da Qualidade
Gerenciamento de Riscos durante o processo
Acompanhar a ANVISA e sua empresa durante o registro, e fornecer acesso à documentação do dispositivo para inspeção pela ANVISA, se solicitado
Boas Práticas de Fabricação e Controle
Entender os requisitos da RDC 16/2013 e os procedimentos estabelecidos que relacionam práticas produtivas desde o desenvolvimento dos produtos até a comercialização dos produtos e acompanhamento no mercado.
Biossegurança, higiene e controle de contaminação
Orientar sobre as normas e medidas que visam à proteção da população e dos profissionais de saúde.
Ações corretivas e Ações Preventivas (CAPA)
Aprender como usar o CAPA, uma ferramenta do sistema da qualidade. Seu objetivo principal é a investigação de causas raízes. Portanto, a prevenção de reincidências de desvios, de não conformidades.
Requisitos da ISO 13485 e ISO 9001
Aprender sobre a base do sistema de gestão da qualidade para organizações que lidam com a vida útil de equipamentos médicos.
Check some of our clients:



















Conheça alguns de nossos clientes:



















A full structure dedicat to te development of your business.
Uma estrutura dedicada ao
desenvolvimento do seu negócio.
Preencha o formulário e aguarde o contato de um consultor.